Description

Autopilot Systems
Race, Cruise or Fish – Evolution Autopilot Systems will take control!
The culmination of Raymarines' autopilot expertise, FLIR Systems' R&D, and advanced aerospace guidance technology,
Evolution Ai™ control algorithmsdeliver a new level of accurate autopilot control.
Typical Autopilot systems consist of three main components: a course computer / processor, a drive mechanism, and a control head, but can be purchased as individual components.
If you are unsure what you require, speak with us – contact our shop and we will be able to offer advice and suggest the best package for your vessel.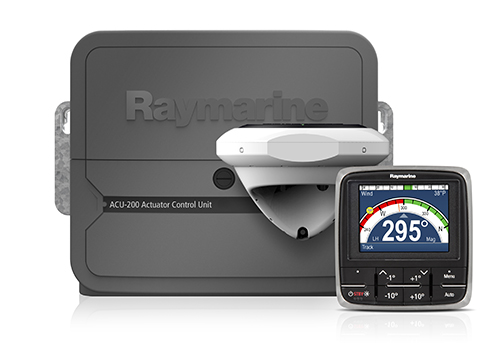 A New Level of Autopilot Control
Automagic™ – No lengthy calibration procedures to perform. No compass calibration required. Plug and play connections
Easy to install – Freedom from the restrictions of conventional heading sensors. EV sensor core can be installed above or below deck. Install upside-down or off the vessel's centre line.
Aerospace technology – 9-axis precision monitoring of pitch, roll, yaw and heading
Fuel efficient – Evolution autopilots steer so accurately they will save fuel and get you to your destination faster
Read more HERE
---

The EV Sensor Core
At the centre of every Evolution system is the intelligent EV sensor core, a 9-axis sensor that monitors vessel motion in all three dimensions. The innovative EV sensor core combines advanced solid-state sensors with the Evolution autopilot processor into a single easy-to-install housing.
Mount the EV sensor core above or below decks, the rugged enclosure is fully sealed and built to IPX6 and IPX7 waterproofing and submersion standards.
Precision monitoring of heading, pitch, roll, and yaw allowing the autopilot to evolve instantly as sea conditions and vessel dynamics change.
Flexible installation options. Mount above or below deck.
Simple SeaTalkng connectivity to the control head and ACU.
Solid state sensor technology delivers dynamic accuracy to within 2 degrees in all conditions.
Auto-compensation for on board magnetic fields and reliable heading accuracy in the northern and southern extremes.
Fast and reliable heading data for MARPA, radar overlay, and heading modes on Raymarine multifunction displays.
---
Autopilot Control Unit (ACU)
The rugged ACU (Actuator Control Unit) delivers reliable autopilot drive power and also provides power to the SeaTalkng bus.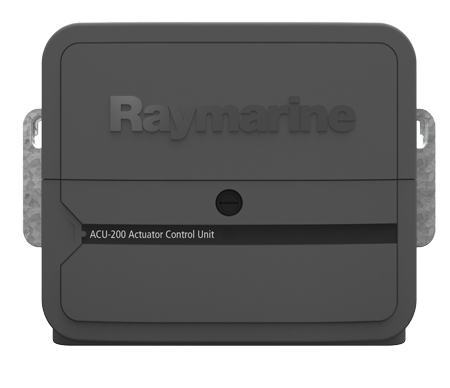 Choose the ACU that fits your steering type:
| | |
| --- | --- |
| | Supported Drives |
| ACU-100 | Wheel, tiller and 0.5 ltr Hydraulic |
| NEW: ACU-150 | Type-1 Hydraulic Drive Unit |
| ACU-200 | Type 1 Raymarine hydraulic, linear and rotary mechanical drives |
| ACU-300 | For solenoid controlled steering systems and Raymarine constant running hydraulic pumps |
| ACU-400 | Type 2 and 3 Raymarine hydraulic, linear, and rotary mechanical drives |
---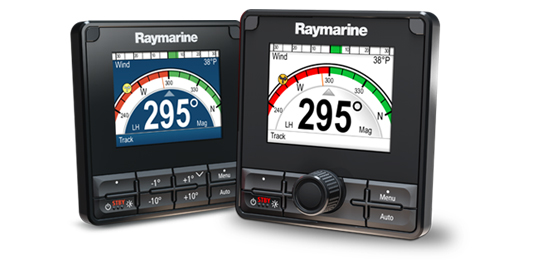 Autopilot Control – The new p70s / p70Rs autopilot control heads
Complete your Evolution autopilot system with an autopilot control. The new p70s and p70Rs control heads feature vibrant colour displays and are powered by Raymarine's intuitive LightHouse user interface.
LightHouse organises all options into simple menu structures and with Evolution's quick setup process you will be up and running in minutes.
Designed for sailing yachts, the p70s offers simple 1 and 10 degree direct course change push buttons.
The p70Rs features a rotary dial control for power boaters. Use the rotary dial for menu and course changes or activate power steer mode and steer manually right from the p70Rs.
---
Talk to us to get a competitive price or for more information.
Earth2Ocean are not just a Raymarine re-seller we are also the only service dealer in Bunbury as well as the South West.