Description

AIS Receivers & Transceivers
See And Be Seen!
Operating in the VHF maritime band, the AIS (Automatic Identification System) system enables the wireless exchange of navigation status between vessels and shore-side traffic monitoring centers. Commercial ships, ocean-going vessels and recreational boats equipped with AIS transceivers broadcast AIS messages that include the vessel's name, course, speed and current navigation status.
See Raymarine's range below…
The AIS700 from Raymarine is a Class B Automatic Identification System (AIS) transceiver with a built-in antenna splitter.
Full transmit and receive AIS for enhanced situational awareness and safety
Latest SO-TDMA networking for longer range and faster performance
Built-in antenna splitter simplifies installation with existing VHF radio antenna
NMEA2000, NMEA0183, PC (setup & diagnostics) and SeaTalkng compatible
Software or hardware switchable Silent Mode for enhanced security when needed
---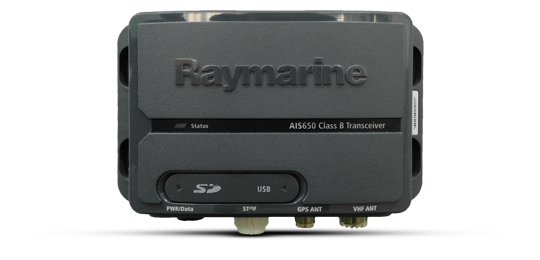 Raymarine's AIS650 is a class B AIS transceiver allowing you to transmit your data to other AIS equipped vessels, and receive their data.
Transmit your boat's data to AIS equipped vessels
Receive and see data on Raymarine MFD radar and/or chartplotter screens
Engineered for high performance and seamless integration with Raymarine navigation systems
---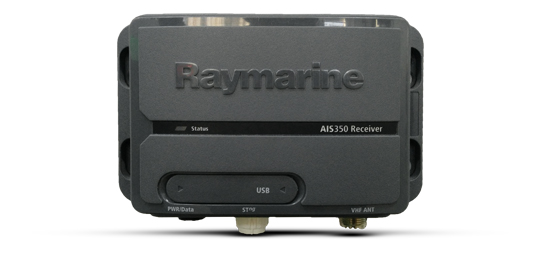 Raymarine's AIS350 is a receive-only AIS device that allows you to receive and display the AIS data transmissions from nearby vessels.
Dual-channel receive-only
For small vessels wanting increased situational awareness, but without the need to transmit
Low cost alternative brings AIS safety advantages to a wider range of vessels
---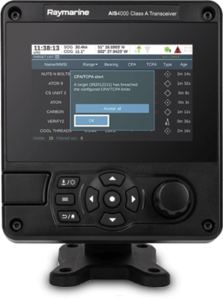 Designed for commercial vessels, luxury yachts, and SOLAS high-seas shipping, the AIS4000 Automatic Identification System (AIS) transceiver
delivers robust Class A AIS network capability and is engineered to withstand the harsh weather, shock, and vibration of any vessel class.
Large 5" 800 × 480 color display
Integrated Wi-Fi
NMEA 2000
Integrated Man Overboard/PLB alerting and tracking system
Certified for SOLAS and Inland Waterway applications
---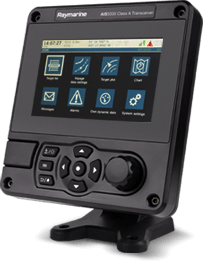 Designed for maritime first responders, search and rescue (SAR) and law enforcement agencies, the AIS5000 Automatic Identification System (AIS) transceiver delivers robust Class A AIS network capability and serves as a gateway device for secure text messaging in the maritime domain.
AIS5000 integrates with LightHouse encrypted MFDs to securely pass digital data between friendly units
A full-function Class A Automatic Identification System transceiver enhanced for First Responder applications
Fourth generation AIS technology for expanded speed, range and processing performance
Engineered to withstand the toughest conditions
---
Talk to us to get a competitive price or for more information.
Earth2Ocean are not just a Raymarine re-seller we are also the only service dealer in Bunbury as well as the South West.